Prior to the arrival of smartphones, Internet, Social media, Online Banking etc, most of us probably had a life where we kept everything such as paperwork in cabinets, photos in hard back photo albums and kept all our CDs' nice and tidy in a CD rack; we shopped around for cool CD racks.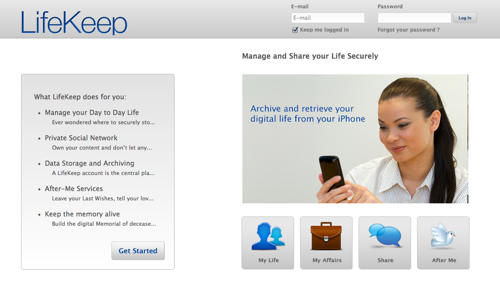 Nowadays, we are finding a better way to store our 'Digital Life' in a place that will not only keep them safe from going in the wrong hands, but also easy to use and actually help manage and organize our lifestyle.

Organisation is very important so that we can easily locate things that we need quickly without hassle; we keep digital entities such as:
Music
Documents
Photographs
Some are private whilst some are those we would like to share with our loved ones without giving access to the Social Media e.g. Facebook. Â  It allows you to communicate via the applications with your loved ones or anyone you like to share information with and using the iPhone App you can even stream your music.
With stress free setup and no complicated privacy settings, LifeKeep gives all the service you need to keep your digital life organised; accompanied by an iPhone app, you can easily manage your filing system on the go, thanks to the Cloud storage system.
Features:
 Store, manage and retrieve your multi-media files: Lifekeep does the back-up and the file conversion to new format in the future. It is the central place from where you will post pictures on Facebook, share your public albums with your friends or listen to your friends' best music pieces.
Manage your day-to-day digital life from anywhere, retrieve securely your passwords, your PIN codes, your important documents, your loyalty program numbers, your medical records, through your iPhone or your iPad, without ever having any data on your device.
Share securely what you want to share Send files, documents, Chat, blog with your friends and only them, through Lifekeep's secure network. Nothing is on the net, Better than Dropbox, safer than Facebook, more convenient than Viber.
Handle your digital life after you are gone. LifeKeep is the only application to provide a safe way to pass on the keys to your digital life, Leave your last wishes, tell your loved ones what you want and what to do in case you were to disappear. No more ' Facebook accounts of dead people, no more uncontrolled pictures, no more things floating around…
Setting up your free LifeKeep account is very simple, just visit the website, and fill in the registration form; if you own an iPhone, you can also search for LifeKeep in the Apple App Store and download the free LifeKeep app.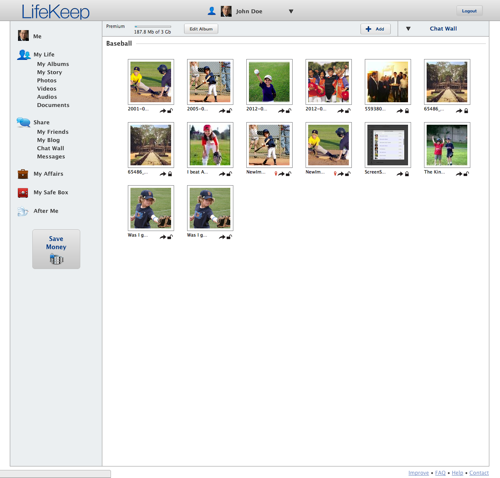 One thing I really like is how secure the application is, you set a password which has to be in a secure format with numbers and case sensitive letters then you go on to set a 4 to 8 digit pin that only you have knowledge of, in-fact digging deeper, I found out they use the same level of security as the US government called AES-256 encryption technology, widely considered to be the Highest mathematical security encryption standard today.
This post brought to you by LifeKeep. All opinions are 100% mine.