The VerveOnes+ is a true wireless Bluetooth pair of earbuds by Motorola.
Wireless earbuds seem to be one the next big things in the earphone and headphone scene right now.  When I first heard about another maker on Kickstarter with something similar, I was sceptical of the battery life and sound quality. I was curious as to how it would work and thankfully I got send the Verve Ones + to test and put my curiosity to test.
Let's talk design
I like it when a company puts a great effort on both the packaging and the product inside. Verve Life did not compromise on this at all. While I like the packaging, I know you're more interested in the product to let's get to it.
In the box, you get a user manual, a charging case, and opening the case reveals the pair of earbuds.   The earbuds are designed with the active people in mind. With IP57 waterproof protection, you can wear them when training without worrying about sweat or rain (if running in the rain is your kind of thing).
Packed with dual mics, they're ready for when you also want to take calls on the move.  On each of the ear buds, you have a button integrated for answering/ending calls, activating Siri or Google Now, and start/stopping songs.
You can use the Verve Ones + for 12 hours of music playback with the included charging case. The case is a battery pack and doubles up as a protective took for your earbuds. Each side is clearly labelled and keeps the earbuds secure in place.  Once in place, you just rotate the case and you're charging.
The case uses a microUSB port for charging and there's a led indicator light to let you know when it's charging. Take a closer look at the earbuds and you will notice a light; it indicates when in pairing mode and when it's plugged in, and charging.
I really like the colour scheme used on the Verve Ones +. The black and orange used is a perfect combination.  When in your ears, it sticks out a little, which at first I wasn't sure about, but then you're bopping your head it's good for people to see you have something in your ears and you're not crazy.
How well does the Verve Ones + perform?
Audio performance was no issue for the Verve Ones +; whether you're listening to music, watching movies or making phones calls, it does exactly what it says on the tin.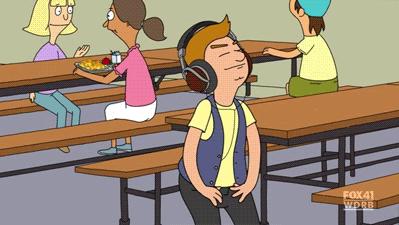 They get me excited about what the future holds for complete wireless earbuds. It offers dual mic for clear calls and I had no issues with people hearing me.
Unlike some of the other earbuds and headphones on the market today, the Verve Ones + are able to handle any music genre. Bass and treble are well balanced and you can even use the accompanying app to adjust its equaliser settings.  If you need to still hear what's happening around you, changing or activating the pass-through mode in the app will allow that.
The only thing that was challenging about the Verve Ones + is the right ear bud; it intermittently disconnects which could be annoying for some.
The reason why it does it is unknown and Verve life even provided some tips on the best positioning for the best performance, but my thought would be that because the right earbud connects to the left one to create stereo sound, it sometimes loses connection there. Verve Life said they are working on a fix for this, so that won't be an issue for long.
Overall a good experience and this is only just the beginning when it comes to completely wireless earbuds.  I look forward to what Verve life releases next in this range of audio gadgets.